Amazon makes it easier to cancel Prime following complaints from European consumer organisations
1. juli, 2022
16 consumer organizations in EU and the US filed complaints in 2021 against Amazon for confusing and manipulating users who wished to cancel the Amazon Prime service. The company has now announced that they will make it easier for all European users to unsubscribe.
In 2021 the Consumer Council (NCC) showed how Amazon forces users through a number of steps where the text and design are deliberately confusing to make it as difficult as possible for them to cancel their Amazon Prime subscription.
The NCC and a number of other consumer organisations filed a complaint against the company for unreasonable commercial practices. The European Consumer Protection Cooperation Network (CPC), in which the Norwegian Consumer Authority is an actor, has now concluded its investigation, with Amazon promising to establish more user-friendly solutions.
– This is an important acknowledgement that it should be as easy to cancel a subscription as it is to sign up for one. Unfortunately, we see companies going to great lengths to get users to pay for services they no longer want, says Finn Myrstad, Director of Digital Policy at the Norwegian Consumer Council.
– We expect all companies that do business with Norwegian and European consumers to ensure that their practice is in line with the CPC's decision, making it easy for users to unsubscribe, be it from customer clubs, subscriptions or other services. We are of course intrigued to see how Amazon's cancellation process function once it has been implemented.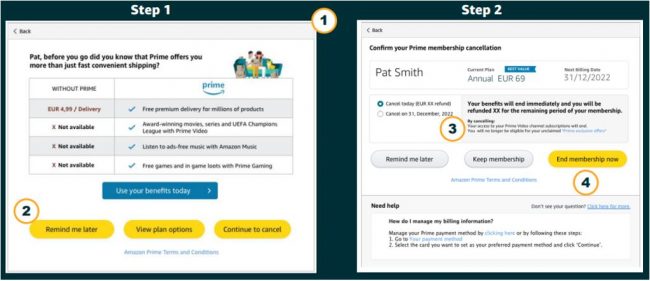 Would like to see stronger sanctions
Earlier this year, Business Insider revealed that Amazon has deliberately employed a manipulative design to make it difficult to unsubscribe, which brought about a 14 per cent drop in cancelled subscriptions.
In a survey carried out by the Norwegian Consumer Council in 2021, one in four users said that they pay for services that they take so little advantage of that their subscriptions should be cancelled. The Consumer Council is now calling for stronger sanctions against companies that employ such practices.
– Amazon has clearly profited from manipulating their customers. Promising to turn over a new leaf is not enough here, and we would obviously like to have seen a fine being imposed that would serve as a deterrent for Amazon and other companies, says Finn Myrstad.
The Norwegian Consumer Council and seven other European consumer organisations also filed a complaint against Google in 2018 relating to how the company used a devious design to obtain 'consent' for continuous tracking. This complaint is still being investigated by the Irish Data Protection Commission.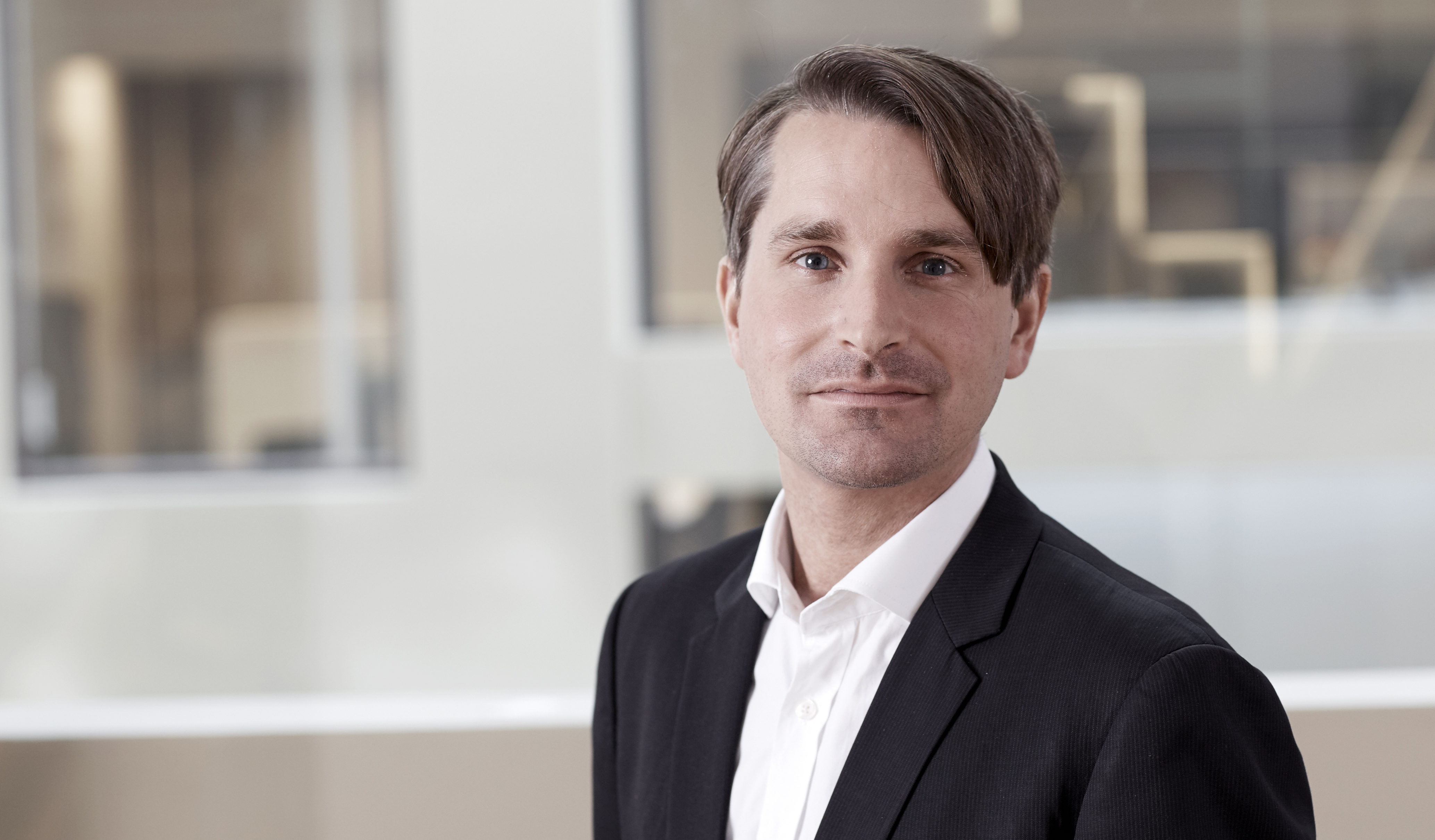 About Amazon Prime
An Amazon Prime subscription gives subscribers a discount on and access to other services provided by the company. Amazon Prime's loyalty programme has more than 150 million members. Amazon is established in Europe, headquartered in Luxembourg.
Abonner på vårt nyhetsvarsel