The Norwegian Consumer Council reports MyHeritage for unlawful terms and conditions
11. mars, 2020
The Norwegian Consumer Council is of the opinion that MyHeritage is taking unlawfully excessive liberties with people's sensitive data. It is therefore reporting MyHeritage to the Norwegian Consumer Authority and the Norwegian Data Protection Authority.
Presse: Forbrukerrådet rapporterer inn Myheritage for ulovlige vilkår
More than 25 million people have taken genetic tests worldwide, and MyHeritage is among the largest actors.
The Norwegian Consumer Council is of the opinion that MyHeritage is in violation of both the Norwegian Marketing Control Act and Norwegian privacy legislation. This is based on a legal assessment by the law firm Bing Hodneland. Inger Lise Blyverket, the Director General for the Norwegian Consumer Council, emphasises that the case is especially serious, since it concerns the genetic material of human beings. The more sensitive the data, the stricter the legislative framework.
May cause irreparable damage
– You can obtain a new code for your bank card, but your DNA code is with you for life. There is no data more sensitive than your own DNA. Therefore, contravening the law both in terms of privacy and marketing is of the utmost seriousness, the Director General for the Consumer Council concludes.
She states that MyHeritage, among other things, asks its customers to sign an incomprehensible contract:
– The contract is the size of a book, spanning more than 200 pages! Furthermore, it is packed with terms that require both medical and legal expertise to interpret. Should you manage to read the Norwegian version, MyHeritage states that it is not applicable, in any case. Only the English version applies, and some passages contain entirely different information. Moreover, they grant themselves unlimited opportunities to change the terms and conditions after you have accepted them. They are also secretive regarding what they will do with this extremely intimate information about you, and to whom they may disclose it. They also do not guarantee the quality of test results.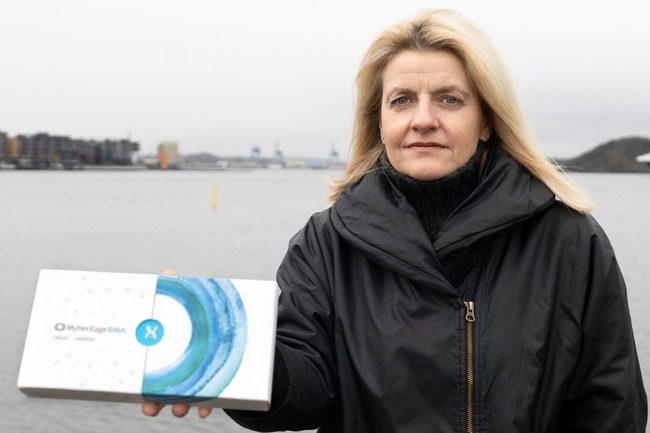 Abuse of trust must have consequences
MyHeritage is also attempting to deprive you of your rights. For instance, they want you to waive the option of bringing legal proceedings against them in Norway, an option you are only granted in Israel, where MyHeritage's head office is located.
– In our opinion, this is quite simply illegal. They have no legal right to deprive you of this right, but since private individuals are unaware, they get away with it. A lot is required in order for a person to institute legal proceedings abroad.
The Norwegian Consumer Council is reporting MyHeritage to the Norwegian Data Protection Authority and the Norwegian Consumer Authority, following an overall assessment of its terms and conditions of use and its privacy policy, in order to receive clarification.
– These regulatory authorities have the power to issue fines corresponding with what we believe represent violations of the law. Abusing consumers' trust must have consequences, concludes Inger Lise Blyverket.
Later, also The Swedish Consumers' Association has made complaints on MyHeritage to domestic authorities.
Memorandum