Report on loot boxes: Insert coin
How the gaming industry exploits consumers using loot boxes.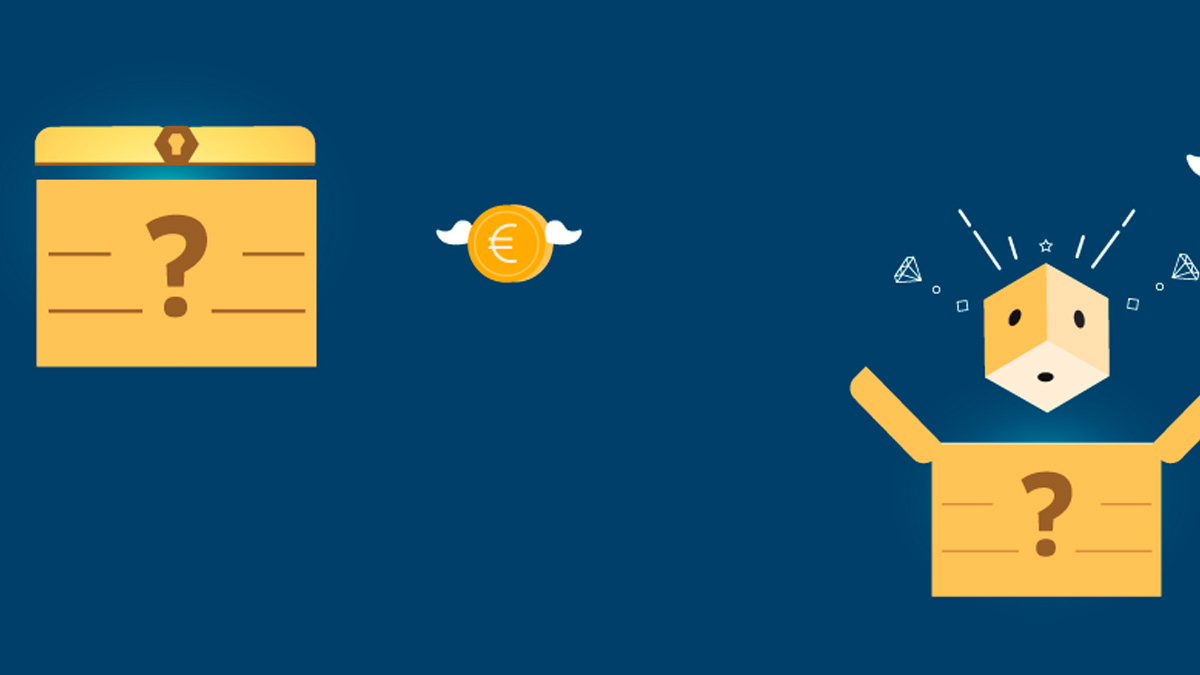 Visual content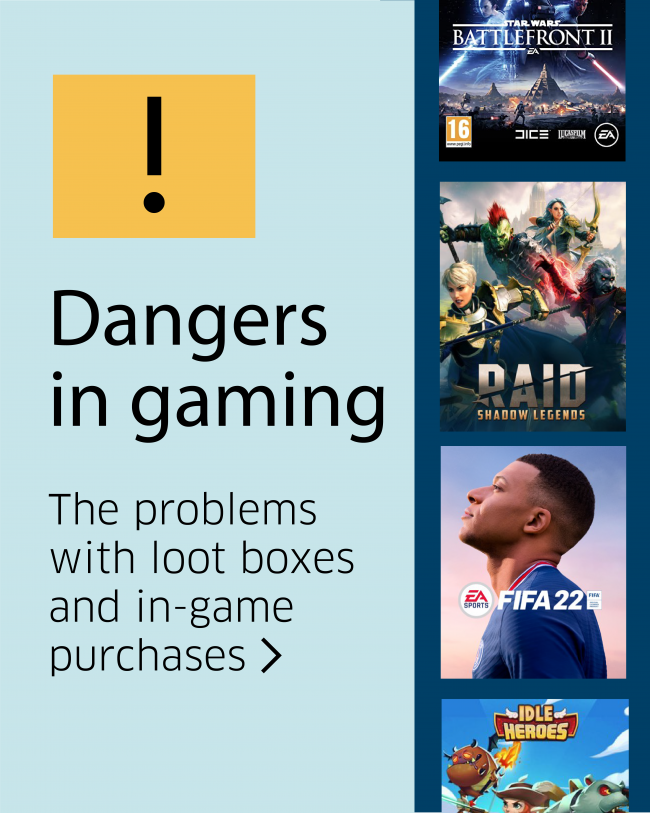 FAQ
What is a loot box?
A loot box is a digital "mystery box" that is purchased within a video game. It contains randomized in-game content that is unknown to the player until it is opened. Although some video games lets players obtain loot boxes through normal gameplay, they can also usually be purchased for real money. 
Why is this a problem?
The video games industry is a huge market that involves billions of consumers worldwide. Loot boxes is a major revenue generator for many companies in this industry, and it's projected that selling loot boxes will generate more than $ 20 billion by 2025.1 This means that a lot of consumers are spending money on loot boxes. 
As we show in the report, companies employ a lot of tricks to push consumers into spending money on loot boxes. We believe that many of these tricks add up to unfair and predatory practices. This is particularly concerning because many games with loot boxes are also geared toward kids and minors. There are also countless stories of consumers (kids and adults) who have been led to spend exorbitant amounts of money on loot boxes, demonstrating a clear financial harm. 
Shouldn't consumers be able to purchase in-game content if they want?
It is fine that some video games contain options to spend money in-game. However, this needs to be done in a fair and open manner. Consumers should not be unduly manipulated into spending money, and companies must refrain from using dark patterns or otherwise exploit cognitive biases to consumer detriment.  
What needs to be done to ensure a safe experience for gamers?
Video game companies must be banned from using deceptive and manipulative design to exploit consumers. When consumers engage in video games, companies must ensure that their decisions are not impacted to the detriment of the consumer, by the design and operation of game. 
All In-game purchases should always be denominated in real-world currency. At the very least, real-world currency values should be provided alongside virtual currencies, where virtual currencies are used. 
Protection of minors:  Games likely to be accessed by minors must not offer loot boxes, or other randomized content in exchange for real money. Games likely to be accessed by minors should not contain "pay-to-win" mechanisms.  
More transparency:  Researchers and regulators should have access to the algorithms and datasets that is are involved in the loot boxes to conduct independent research in the public interest.  In cases where algorithmic decision-making is employed to influence consumer behaviour, the consumer must be explicitly informed. The disclosure must include information in plain language about what algorithms are trained to achieve and which factors are used. In addition, the consumer should have the option to use the game without algorithmically driven decision-making that aims to influence consumer behaviour. 
Better and more enforcement: Consumer enforcement authorities must have the necessary resources and expertiseto take enforcement actions, thus, protecting consumers in digital markets, including protecting digital ownership.  Consumer protection authorities should ensurethat existing and future consumer rights are enforced in the gaming industry as well. 
If other remedies do not alleviate the problems, consider a ban of paid loot boxes.