Complaints and other follow up concerning the "Out of control" project.
The complaints and letters  are a part of the project «Out of control» and are directed to the Norwegian Data Protection Agency for breaches of the General Data Protection Regulation (GDPR).
Cover letter with summary to complaints
Complaint 1. against Grindr, Twitter MoPub, AppNexus and OpenX
Complaint 2. against Grindr and AdColony
Complaint against 3. Grindr and Smaato
Other follow up
14.01.20: Coalition of Nine Consumer Organizations Send Letters to About AdTech Report to Regulators and Congress
14.01.20: Leading Consumer and Privacy Groups urge Congress, the FTC, State AGs in California, Texas, Oregon to Investigate several popular dating apps
21.04.20 Letter to the Global Privacy Assembly 
27.02.20 Letter to the Match Group concerning use of third party tracking in dating apps
14.05.20 Letters sent to 8 companies
15.05.20 Response from fluxLoop
26.05.20 Response from fluxLoop (in Norwegian)
20.05.20 Response from the NCC to fluxLoop
06.06.20 Response from Foursquare
23.06.20 Response from Unacast
Safegraph and Fysical declined to have their responses published.
Partners in the «Out of control» action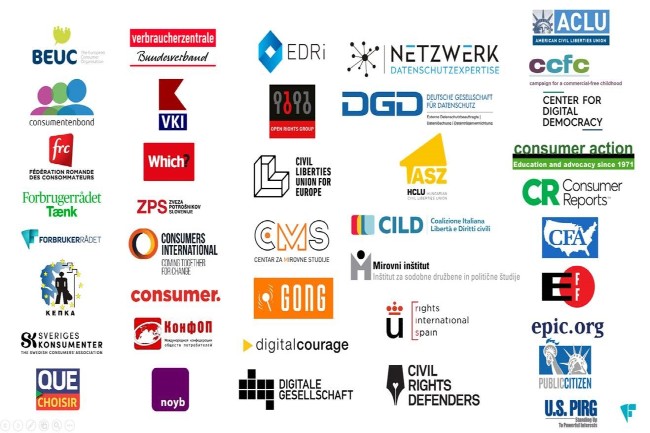 BEUC-L-2020-107 Letter to Ms Denham – Chair Global Privacy Assembly
International umbrella organisations
European consumer organisations
US Partners
Other partners
Human rights organisations